The Trick is to EnjoY it.
Get the most out of your day with Energy Medicine,
modeled after the methods of Donna Eden
Try Out Body Language of EnergY session Saturday 26 September from 1.30 to 2.30  pm
Presentation of  simple techniques for all ages and all walks of life.
No previous experience required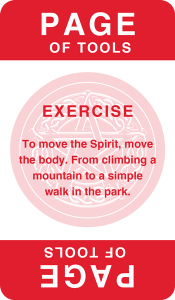 .
Program:
The 5-minute daily routine to go with the flow
Tracing the meridians, cleansing and energizing the body's energy system
Energy Tips for Daily Life, the FAQ list.
Presentation: Ingrid Schippers
Location: Hellingweg 98k Scheveningen Den Haag.
After clicking the link scroll down all the way to the bottom of the page to find the google map of the location. Contrary to the rather stubborn arrow on the google map, 'Zee van Licht'   is located directly at the harbor, as opposed to the indicated highroad behind the apartment building.
Try out fee: 10 euro pp.
Register in advance  This is mandatory, There's room for 12 participants.
You can register by sending a mail to: info@counseling.nl
or via the contactform
Free parking at Hellingweg
Zee van Licht can be found at the West side (beach side) of the yachting section of Scheveningen harbour
Try out session in Dutch, same day Saturday September 26,  from 12 noon to 1.pm.
More on Energy Medicine: What if it only takes 5 minutes a daY…