A lovely card today, filled with positive Energy and Inspiration.
Look around you with intention today and watch what happens.
Synchronicity will step into your life, simply by opening the door to it.
Also be kind to yourself, so those positive vibes can easily find their way…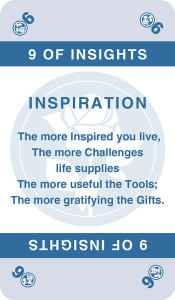 Draw your own Nan Yar – Who Am I card
         or click on the 9 of Insights to read more.