The downside of  the number 4, as number of balance, is that balance can get us stuck in habits that not always serve us as much as we assume they do.
Stepping out if that box can indeed be a Challenge, but is definitely worth a try.
Read about my unusual experience when I took my whole family, including 4 young kids, on a family holiday across the ocean, to a yoga institute, where breakfast was held in silence and daily routine started at 5 am…
Stepping Out Of the Holiday Box
There are these memories that sometimes pop up and make you cringe. 'How could I ever do that' they make you wonder.
One of mine popped up this morning when I saw a post on Facebook from a Kripalu yoga teacher.
Kripalu, for those of you not familiar with the institute, is a yoga teacher training center and health resort, located in the mesmerizing Berkely hills of Massachusetts.
I did many a course there and one summer, when our family embarked on an American summer holiday anyway, I dragged all of them with me, 4 kids, then 4,6,8 and 10 years old, and their father.
None of them would have voluntarily checked into a hotel with only vegetarian food and silent breakfast; had it not been for me wanting to do my 5 day Kripalu Yoga methodology course.
I remember feeling guilty, starting my days, after the 6 a.m morning yoga class, walking up and down the corridor from the kitchen to our familyroom, carrying trays of breakfast, so that at least my kids didn't have to go through the impossible experience of eating in silence.
In retrospect one may wonder if the whole adventure of being there with the whole family should be seen as an act of selfishness. But then their father didn't want to spent a week alone with the kids during our family holiday and truth be told the surroundings of Kripalu are stunning and step straight out of a American Wildlife Movie.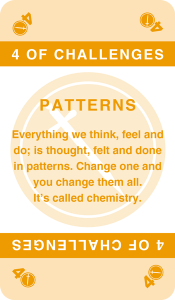 First of all there is the silence, but for the sounds of nature. The area is vast. One can look in all directions and see no man made structures till as far as the horizon. The beautiful lake Mahkeenac (or The Stockbridge Bowl as it is also called) lies right at the doorstep of the landscaped garden,with  canoes waiting on its beach, for those who feel like experiencing the incredible feeling that overcomes you when you sit in a small canoe, carried by the deep blue waters, surrounded by vast pine tree forests.
Kripalu is a spot on earth that carries a natural magic, a vortex of regenerating energy and renewal. It is said that churches are often build on naturally sacred spots, which explains to me why Kripalu, a former Jesuit novitiate, ended up where it now is.
My children, now 18, 21, 23 and 24, still remark on that unusual holiday, so different from the family hotels or watersport resorts we would otherwise go to.
Sometimes they mock me for having brought them there, just as they would mock my yoga teacher status in their early teenage years, with my occupation in life being somewhat of an exception amidst the bankers, lawyers and captains of industry in The Hague's Benoordenhout.
At the same time however, the fact that I actually still  hear them remark on that unusual holiday, says something about the memories it installed. Perhaps something to remember while planning this years vacation; to do something out of the box, something a bit out of line with expectation, something to jog the usual holiday experience…
Whatever its going to be…remember….The Art is to EnjoY It.
Ingrid Schippers,  17 June, 2016
This blog will featured as spoken end note of the Dutchbuzz edition of June 28 2016 and can be listened to on The Hague FM from 10.00 tot 11.00 pm or on the Dutchbuzz podcast of June 28 2016
Click the 4 of Challenges to read more on the meaning of the card.