It is not about what 2017 will bring,
It's about where you want to go.…
Nan Yar – Who Am I, takes you through your own
Challenges, Insights, Gifts and Tools,
with your personal Storyteller as your guide.
Buy* a set of Nan Yar – Who Am I cards (with explanatory booklet)
and get a FREE individual reading either in The Hague or through Skype.
* For those interested but living outside of the EU  please connect with me first through the contact form
Wishing you all a loving and inspired 2017, with lots of good initiatives
Ingrid Schippers, Januari 2017.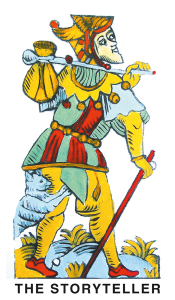 Click on the Storyteller to read more
about your personal guide
in the land of Challenges; Insights; Gifts and Tools,
and Archetypes